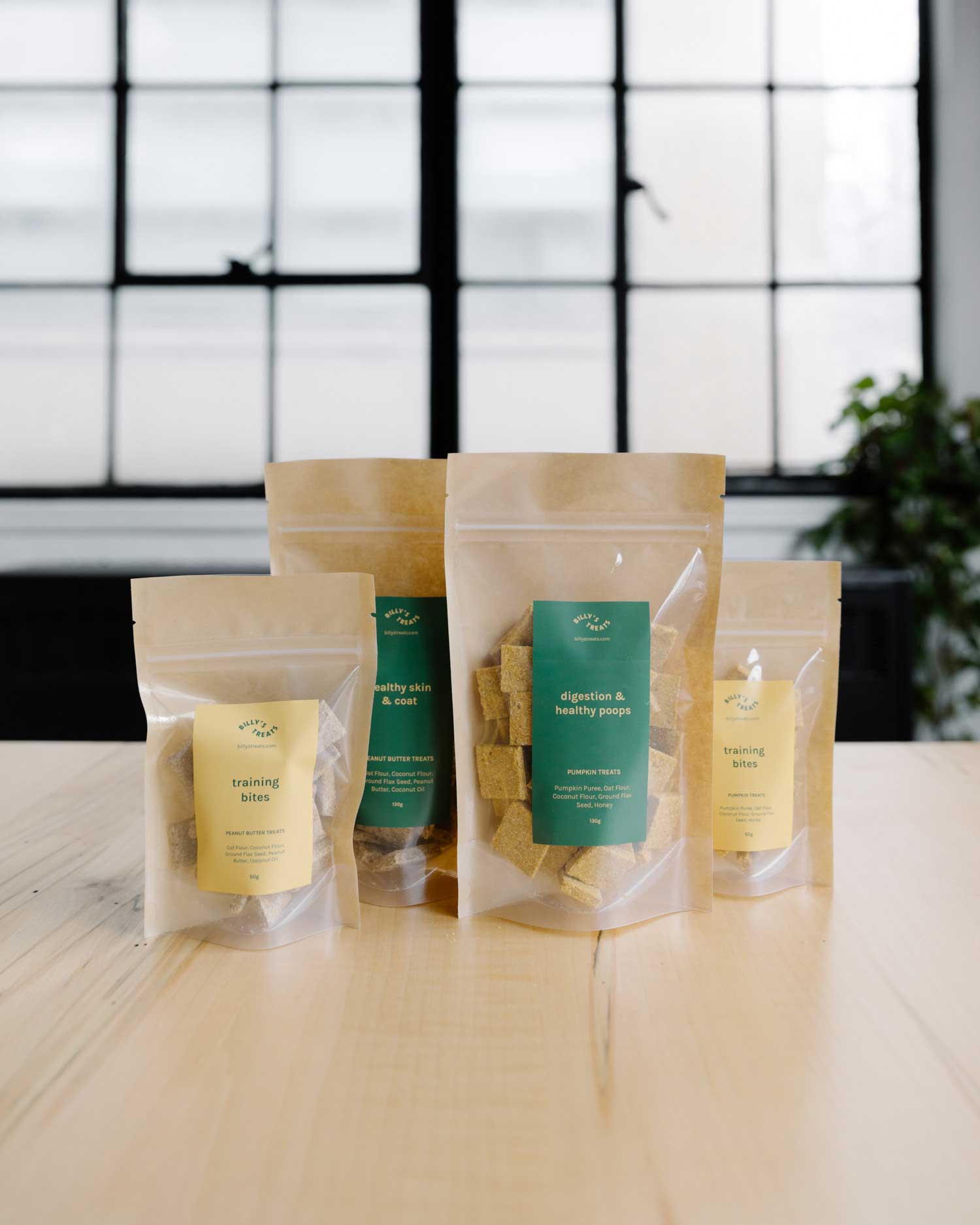 Description
Benefits
Ingredients
The full package, try one of each of our dog treats.
These crunchy homemade treats are packed with great ingredients so you can be confident when treating your pup.
Pack includes:

Peanut Butter Treats: A great source of protein, healthy fats, and vitamin B that helps to keep your dogs coat healthy.

Pumpkin Treats: A miracle food for dogs and are especially great for their digestion, Pumpkin is a great source of fibre and helps to pass stool easily and assists with constipation.
Peanut Butter Treats: Oat Flour, Coconut Flour, Flax Seeds, 100% All Natural Peanut Butter, Coconut Oil

Pumpkin Treats: 100% Pumpkin Puree, Oat Flour, Coconut Flour, Ground Flax Seed, Honey