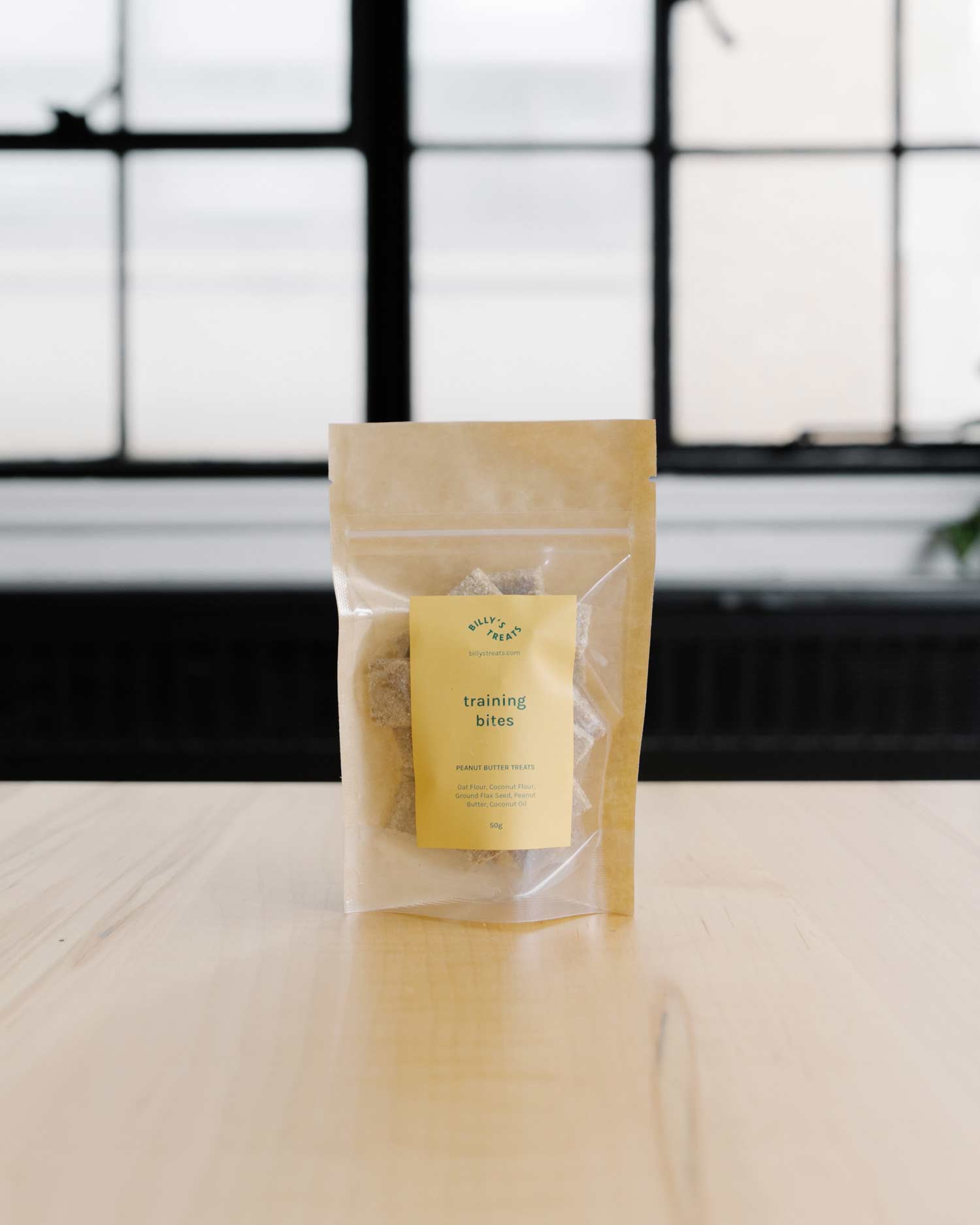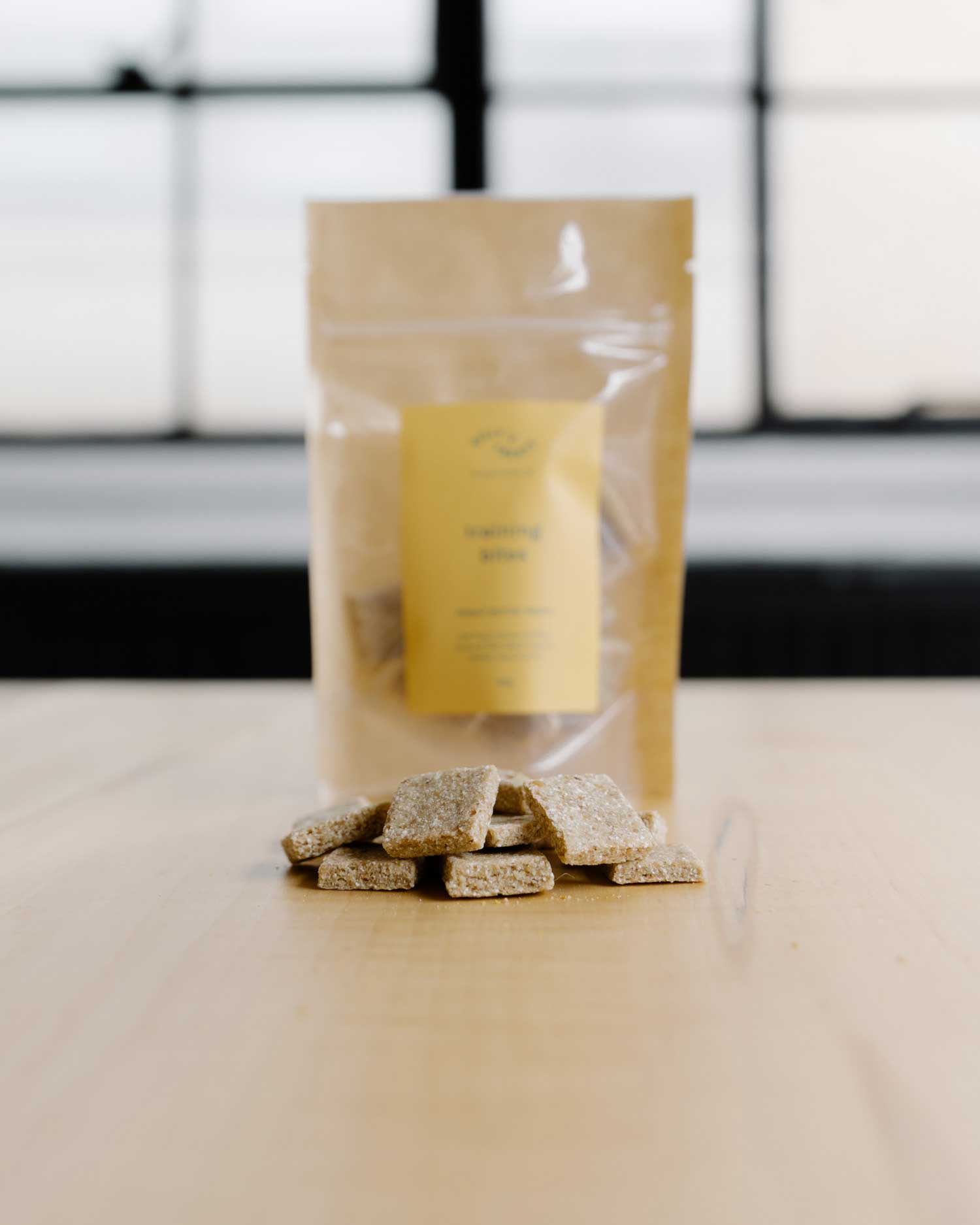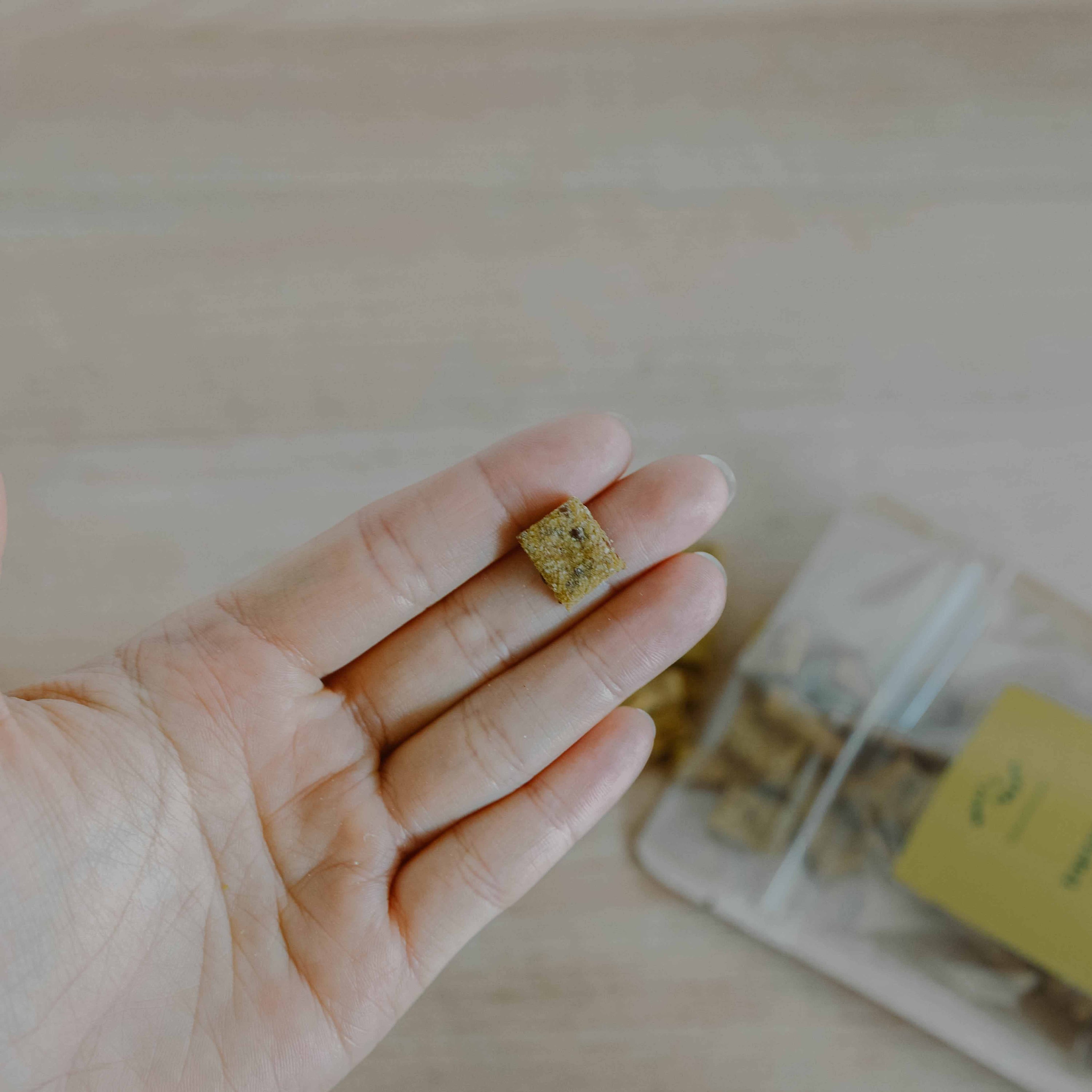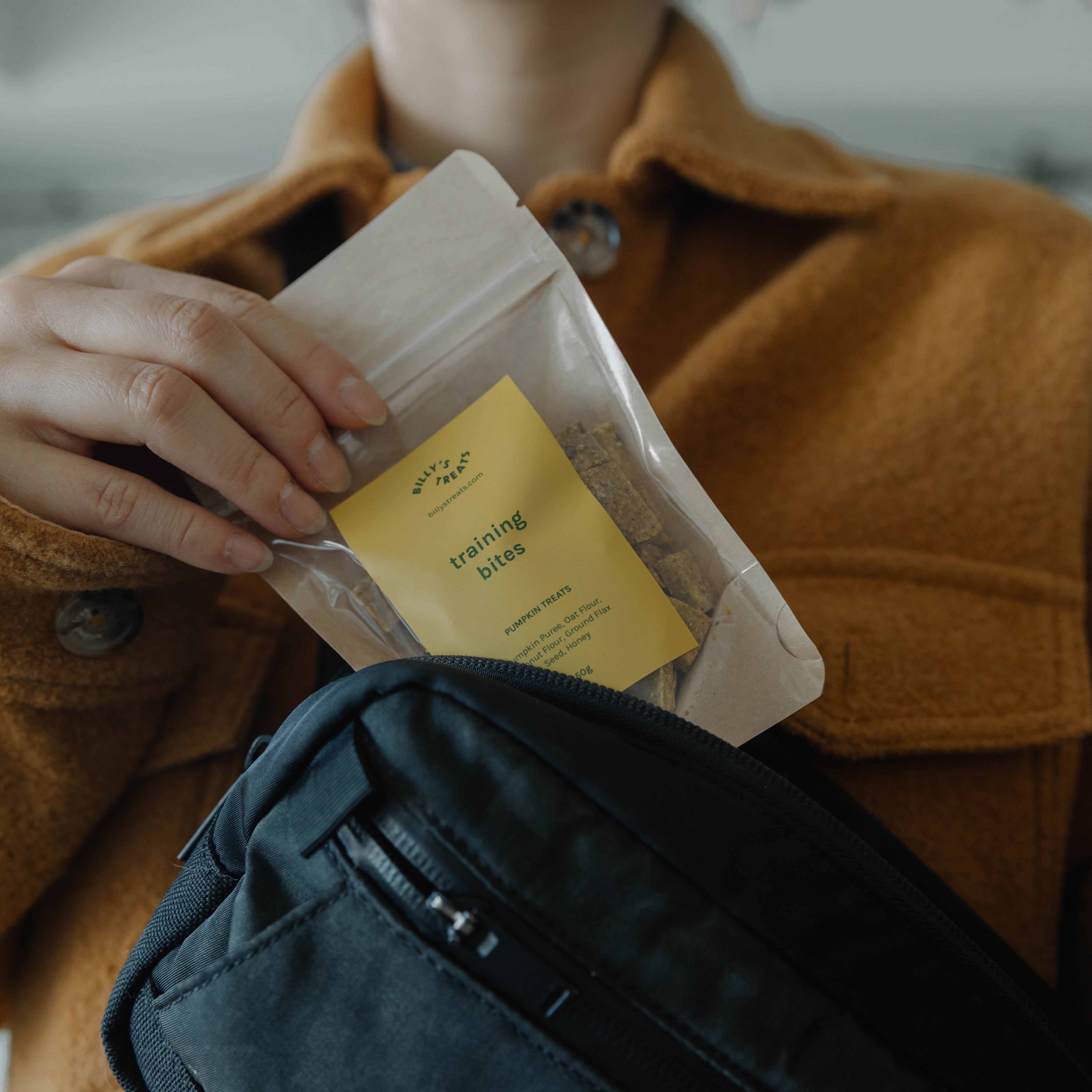 Training Bites / Peanut Butter Dog Treats
Description
Benefits
Ingredients
Made with the same ingredients as our Peanut Butter Dog Treats, these bites are cut up into smaller pieces that are great for training and teaching new tricks. They come in smaller bags, perfect for your jacket pocket, purses, fanny packs, and more.
 

These treats are wheat-free, and made with no preservatives or additives
Treats are not meant for use as supplements or as a meal replacement
Every bag contains approx. 130g of treats and is homemade in Toronto, Canada
• All natural peanut butter (no other ingredients or additives) is a great source of protein, healthy fats, and vitamin B that helps to keep your dogs coat healthy

• Coconut oil is added to these treats to add shine to your dogs coat and help with your dog's odor

• Flax seed is included in all our treats not only because they're a great source of fibre and protein, but healthy fatty acids that are beneficial for your dog's health too
Oat Flour, Coconut Flour, Flax Seeds, 100% All Natural Peanut Butter, Coconut Oil
Training Bites / Peanut Butter Dog Treats
Customer Reviews
03/12/2021
Rebecca

Canada
Only treat my puppy really cares for !
I got a new puppy recently and my last dog only liked swishy jerky treats, I bought theses to give the new pup different textures and variety. Out of the ten bags of treats I bought this one is the only one he cares for and held his attention long enough to teach him how to sit!! I love how fresh they smell will be ordering more soon.
03/16/2021
Billy's Treats
Thank you so much for leaving such a great review! It means so much to us, and we're thrilled your new pup loves these treats (and learned a few tricks too).
02/10/2021
Heather F.

Canada
Amazing
Love how natural and great these are, my dog legit jumps for joy when he sees the treat bag
03/16/2021
Billy's Treats
We're jumping for joy after reading this! Thank you!